Forest Edge Art Gallery is close to my heart, not only because it's near my hometown in Vergas, MN but also because it represents work from a variety of talented artists. The gallery sits outside of our small town, down a dirt road lined with corn fields and forested land. It's a destination place as you'd not really know it was there, well, unless you knew where it was! It's a hidden gem that is well worth the scenic drive to get to.
The Gallery is owned and operated by metal artist and potter Patrick Shannon and painter & jewelry maker Helena Johnson. In addition to Shannon and Johnson's work, the gallery features remarkable artwork from artists across the U.S. Each year the gallery introduces exciting new metalwork, paintings, pottery, fused and hand-blown glass, jewelry, sculpture and more from talented artists.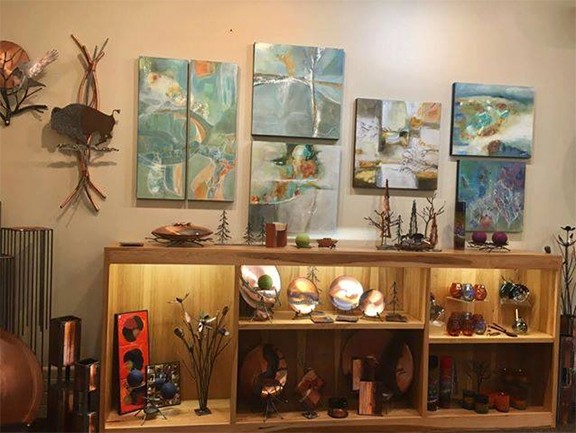 Unique artwork is not the only interesting element of the Forest Edge Gallery. Numerous floral and sculpture gardens invite you to take a moment to relax and appreciate the beauty of this Minnesota countryside. You can see a small fraction of the amazing gardens on Forest Edge's grounds behind me in my interview video posted at the top of the page.
The gallery is known for exceptional customer service. They are happy to gift wrap and safely package your artwork for shipment to any location in the world.
Each season Helena and Patrick look forward to meeting new art lovers and catching up with long standing customers and friends. This rare combination of artists, artwork and beautiful floral and sculpture gardens make Forest Edge Gallery a destination you won't want to miss.
Website: forestedgeartgallery.com
Visit: 46461 295th Ave. Vergas, Minnesota 56587