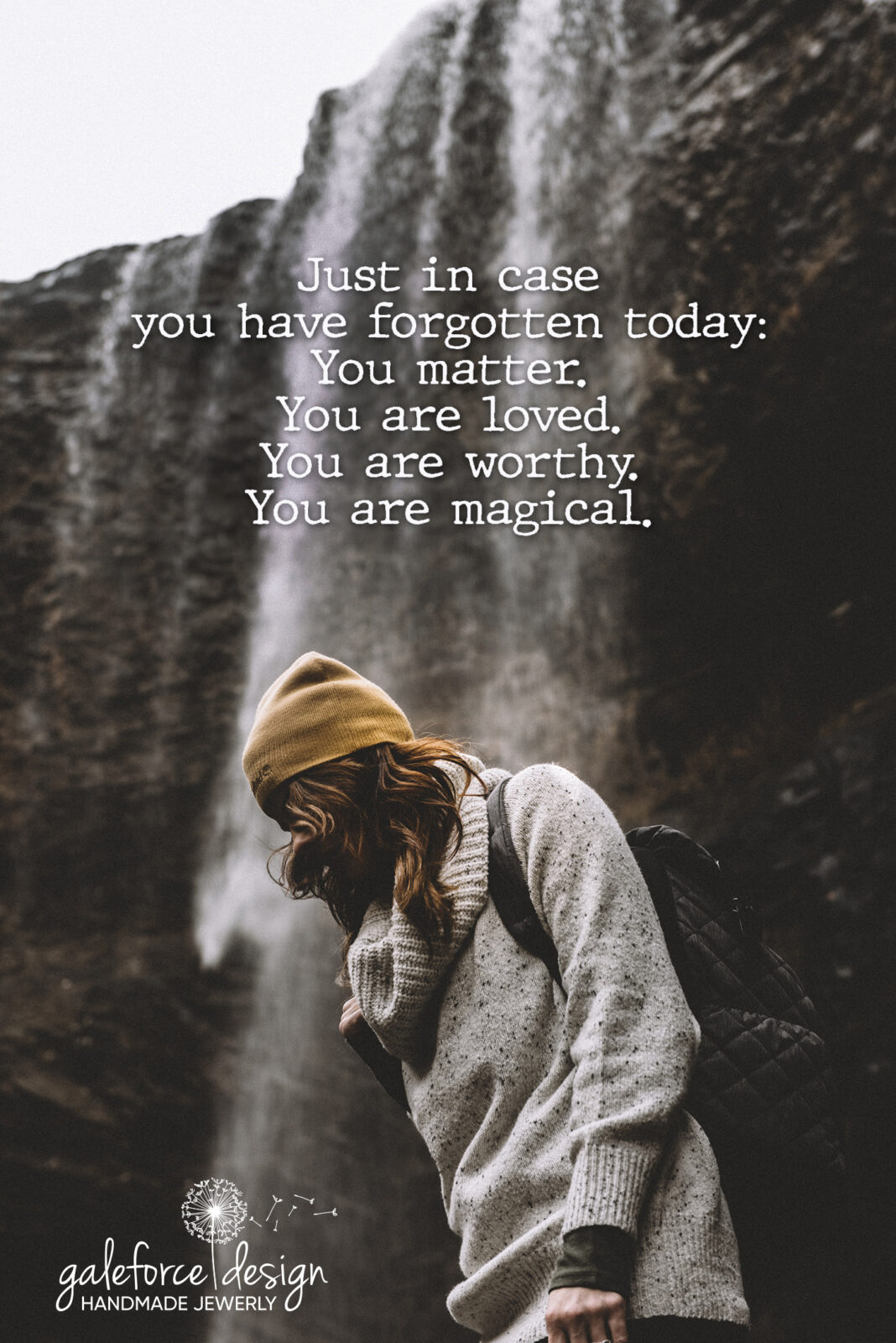 You Matter and You Are!
When I create my jewelry I focus on design elements that will help the wearer feel empowered and confident. This is achieved through bold designs, high quality materials and colors that represent elements of nature which resonate with who you are: powerful, strong, beautiful and brave. The extraordinary thing of nature is that it needs no altering to be beautiful, it just is. My intention is that wearing these components of nature will remind you of your true self, your natural, beautiful and brave self.
I think that, at the very least from time to time, most of us struggle with some sort of self doubt, fear or lack of self confidence. If that's you, perhaps printing out the above photo and putting it on your mirror will help you gain a sense of truth about yourself. You could try reading it out loud every day, ten times a day if you want to. Try smiling while you are saying these things out loud to yourself. Does it make you feel confident? Happy? Silly? Does it make you feel awkward? I pray that you will get to a place of being able to speak kindness to yourself in confidence, knowing your true value.
Maybe you have other "you are" statements that you need to remember or come to terms with in your inner most self. For example: You are strong. You are powerful. You are beautiful. You choose your own statements. No one gets to do that for you. Just know that you matter and you are…
Feel free to pass this message on to someone else who needs to hear it. We all need encouragement from time to time and in this day and age, kindness is key! Be good to yourself and to each other.